http://www.etsy.com/listing/171954253/belly-dance-costume-silk-veil-rectangle?ref=rss
http://www.etsy.com/listing/171954253/belly-dance-costume-silk-veil-rectangle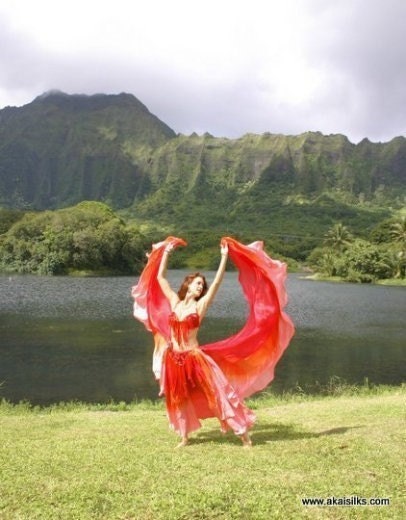 24.00 USD
Belly dance silk veil for dancers, dyed by Jesennia of A'Kai Silks. Silk veil matches many bellydance costume styles.

Silk veil rectangle, THREE YARDS , measures 45 inches wide.

Unhemmed 6 mm silk. Floaty feather light.

Similar to veil in photo, Ruby Glisten Goddess MILD STREAKING IN VEIL


Please read my disclaimer about HAND DYED GOODS.